"I object, Your Honor!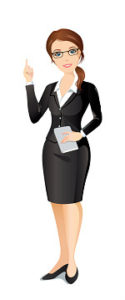 Counsel is badgering herself about her weight!"
"Objection sustained.
Counsel will cease calling herself names.
She will cease comparing herself to younger women.
She will cease eating as a stress or boredom reliever.
She will cease experimenting with diets and programs.
She will cease counting calories.
Her sentence will be:
A healthy, whole food protocol
A reasonable, enjoyable amount of movement
Lots of exclusive encouragement, direction and accountability by me (Jane Springer) as her weight loss coach."
Results: Sustainable weight loss and a rockin', confident, sexy, energetic body.
That's the whole truth and nothing but the truth. So help me God.
If any of this feels familiar
YOU ARE IN THE RIGHT PLACE!
We can work together to reach your health goals.
schedule your FREE 20 minute strategy call
---
Jane is a thoughtful listener.  She can sift through unorganized thoughts or concerns and help organize priorities.  Jane has often helped me reflect on serious issues and gain perspective on their relative importance to my life.  I have always left richer after interacting with her.
~ Maria M
---
Are you ready….

To feel good, look good, and present yourself with confidence, and vibrant good health?

To let go of the thoughts and feelings that no longer serve you and that keep you from living the life you want and being successful in all areas of your life?

To make a big change now in your life, so you can move forward with joy and optimism?
"A longing fulfilled is sweet to the soul."  Proverbs 13:19  I am here to be your guide and partner in moving you to the next level of self-confidence and self-assurance to realize the dreams that you have for your life.
Let's get started!