Are you curious about essential oils?
Maybe you have heard about essential oils and wondered what all the fuss is about. Maybe you think essential oils are a little too woo-woo for you. But you have a persistent and chronic condition that western medicine has not been able to help completely. And you wonder if essential oils might help.
Arthritis, fibromyalgia, depression, skin aging, fatigue, you can fill in the blank…
May I share with you what the oils have done for me and how they can be used? I have a feeling you will want to know a lot more about them….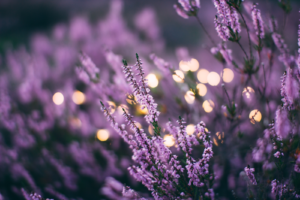 dōTerra essential oils were introduced to me by a very good friend, who knew I was into health and wellness and also knew that I have been challenged with a number of health conditions that Western Medicine can do nothing about. Namely, chronic Epstein Barr virus, fibromyalgia and celiac disease. I was looking for something that was natural, effective, inexpensive and that would improve my energy and minimize pain. Not to mention revving up my metabolism. dōTerra essential oils have done that and more.
I use at least 8 different oils each day – and then if something else comes up during the day, I will apply or diffuse what I need then.
You can cook with them, clean with them, diffuse them so the whole family can benefit, apply them topically directly to the areas that are causing you problems. You can ingest them or swallow them in a capsule. They can also instantly improve and balance your mood just by inhaling the aromatic compounds.
Amazing.
Why should you use dōTerra and not some other brand? Simply because I think they are the best and this is why.
dōTerra uses plants that are sourced ethically and from the region of the world where they are purest and of the highest quality. They are Certified Pure Therapeutic Grade which means every single batch is rigorously tested at least 3 different times by 3 independent laboratories. If you ever compare the smell of dōTerra oils with another brand of oil, you will instantly know the difference.
If you think you might like to try some oils out (just smell them and see what happens) and get a 25% discount on all their products, all the time (not just oils), I would be happy to help you. It's a very easy process. You can call me at 850-510-0173 or email me at jane@janespringer for a free consultation on how dōTerra essential oils can change your life and your health (and the health of your family).
No obligation to buy, no monthly minimum order, no pressure to sell to your friends.
Let's talk about your wellness challenges and find some solutions.
If you would just like to poke around on your own first, learn more about the dōTerra products here. Then give me a call….or sign yourself up to receive a wholesale membership and save 25%!
Sign Up & Save
Honestly – you will love them!!