Are you ready to create the life and relationships you want, full of excitement, meaning, joy, and good health??
Coaching is not therapy, and not advice. It is action-oriented.
What do you want to focus on? A new or better relationship? More confidence and energy?   Improving your style or health in general?
Work with me
Are you are ready to get started?
Personal Coaching to change your life!
The Toe-Dip – one-session to act as a jump-start, if you aren't sure about committing to my six week program. Jump in! Take the first step!  May be applied to the six-week program.
The Intensive – a six-session program of one to one coaching which includes: one hour of coaching per week for six weeks. Going from where you are now to where you want to be with your life, health and relationships.  We will work closely together developing a plan to move you forward with more confidence and energy – cracking open any place where you are stuck. What is keeping you from attracting a new relationship or partner.  Or feeling good about yourself, strong and healthy.  Areas we will cover:  a snapshot of your current habits, situation and practices; mind games (developing thoughts that will help you create what you want); establishing new practices to overcome your doubts and fears; setting goals, so that you will end up with the the relationship, the body, even the work that you desire. Plus, I will help you spruce up your wardrobe, so you can look and feel fabulous!  You will have unlimited email access between calls. Text responses during working hours M-F.
The Intensive Times Two – a 3-month coaching  program which includes everything from the Intensive, but an even more in-depth coaching experience.  An opportunity to see some goals be accomplished as we work closely together with a schedule that we mutually agree on.  You may see new health habits become sustainable and yielding results, such as weight loss, lowering blood sugar, more energy; or a feeling of new confidence in your appearance and abilities, so you can go out and meet people or apply for a promotion; or an improved  your relationship with your partner.  This program requires serious commitment, but can yield serious results.
Email me directly at jane@janespringer.com to take advantage of a 20 minute strategy call.
Our work follows a FAITH model:
Fellowship – making a mutual commitment to achieving your goals.
Action – identifying specific steps to move you forward.
Inspiration – using different methods and models of inspiration, including faith perspectives, if you like.
Transformation – making both internal and external changes, and transforming yourself into the person you want to be.
Healing – embracing your recreated life allows you to let go of all wounds and unhealthy patterns, bringing mental, emotional and physical healing.
Let's create a new life and body that you love and are excited about!!  Let's do this!
Email me directly at jane@janespringer.com to take advantage of a 20 minute strategy call and find out how we can work together.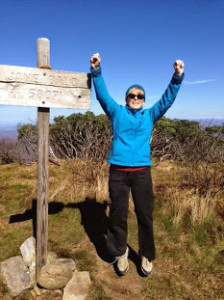 Would you like to read more about my faith journey and read some blog posts that could inspire and uplift you?  Head over to www.springoflivingwater.com and enjoy!