It is an honor to speak to small and large groups on the topics of:
Thriving after Divorce:Living in Peace and Grace
It's All in your Head! Change your Thoughts, Change your Life (if for churches – Putting Romans 12:2 into action)
Reversing Prediabetes and Diabetes
Winning at Weight Loss – Tools to Get You There
Remarkably and Wonderfully Made (Psalm 139)
Boundaries – In Your Life and Relationships
Retirement – Making It the Best Time of Your Life
Confidence – The Key to Your Success
How to Dress for Maximum Success in Your Career & Personal Life
Finding your Life's Purpose
Gluten Free 101
---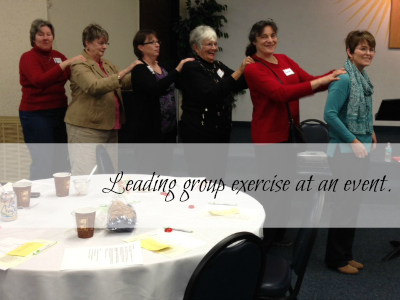 I really enjoy leading groups in "The Daniel Plan, 40 days to a Healthier Life", a bible-based plan developed by Pastor Rick Warren (author of The Purpose-Driven Life) which has 5 components – Faith, Food, Fitness, Focus, and Friends.  It's fun, interesting, and can jump-start you to a healthier lifestyle.
I can also lead groups in "Surrendering the Secret, Healing the Heartbreak of Abortion."
Sharing my spiritual journey is something that I am more than willing to do.
Please contact me to find out what I can offer your church, agency, department, event, seminar or meeting.
"I would like to personally thank Jane for her class "Winning at Weight Loss Without Dieting-With God's Help". I want desperately to get healthy again and Jane's class was the motivator for me. Jane's program was not what I had done in the past to lose weight. She incorporated God's love for us by inspirational scripture and very helpful tips on getting started toward weight loss goals. That night I buddied up with a friend and joined her gym. I'm eating healthier and feeling much better about myself. Thanks Jane!" Jo-Ellen O.
"I felt refreshed, appreciated and encouraged through the mix of activities and sharing that made this inspired program fun." Mary M.